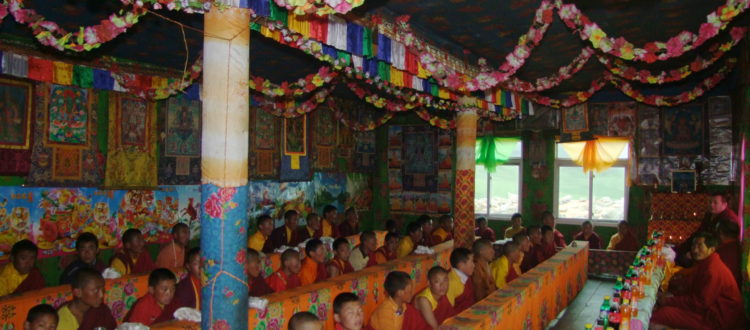 Our vision is to bring hope to the children through education and spiritual growth that will provide them with roots for a brighter future.
The students are children of nomads who live high up in the Tibetan Plateau. Many of them are orphans or come from single-parent homes. Life is tough at 14,000 ft. and educational opportunities scarce. The school provides a safe nurturing home and as well as an education center that fosters personal and intellectual development.
The school is led by the founder, Tulku Sonam Rinpoche who grew in the Kham area where the school was built. Sonam Rinpoche's desire is to break the tireless cycle of poverty that prevails from generation to generation in this remote land situated at 14,000 feet.
The students have many dreams.
We believe that education is the foundation to create a better life.
We believe that kindness transforms lives.
And believe that compassion creates hope.
All donations will go towards education, dried goods, fresh seasonal items, as well as shoes and winter coats (chubas) for the children.